1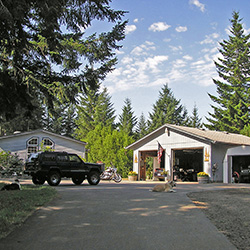 2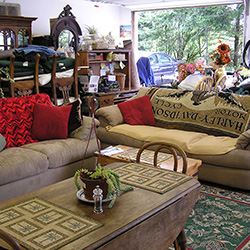 3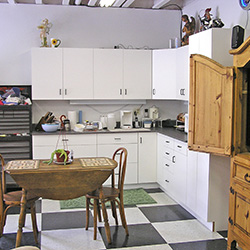 4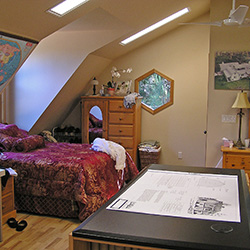 5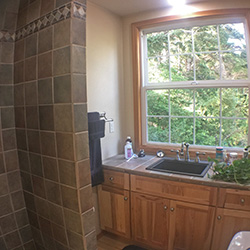 6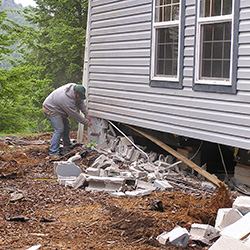 7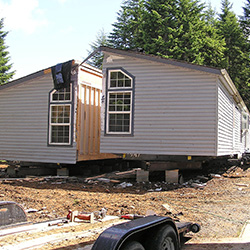 8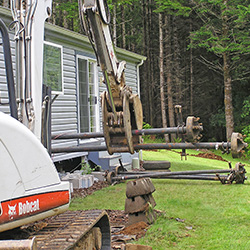 9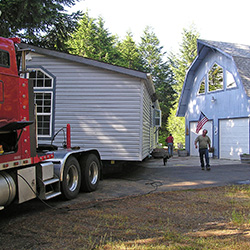 10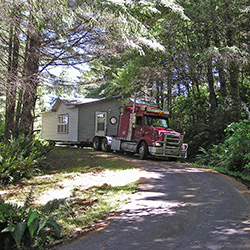 11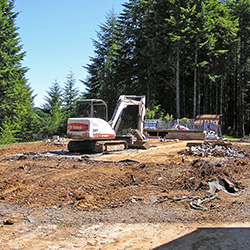 12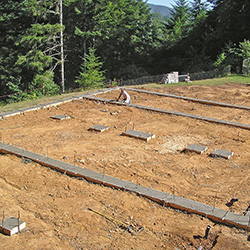 13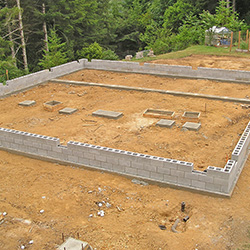 14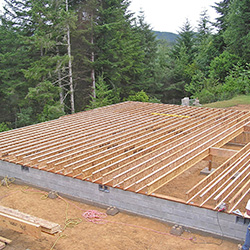 15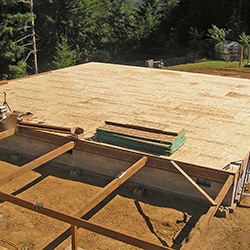 16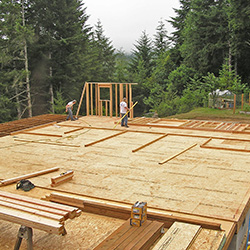 17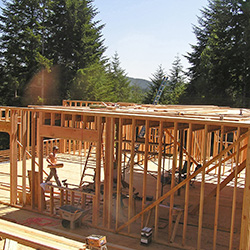 18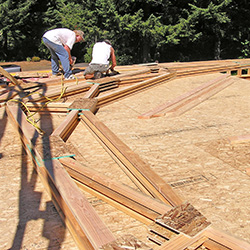 19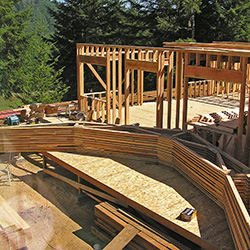 20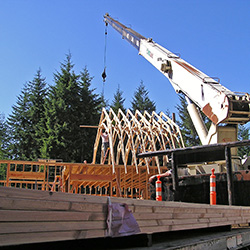 21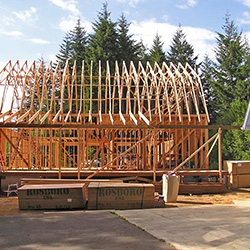 22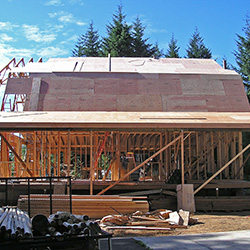 23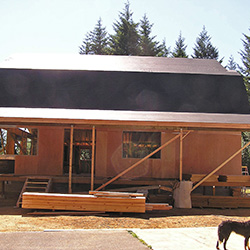 24
25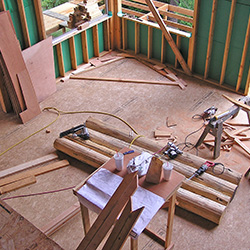 26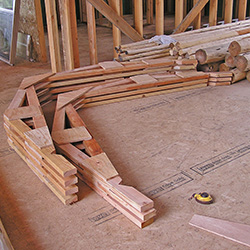 27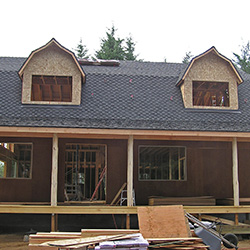 28
29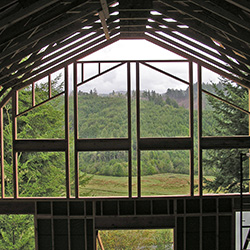 30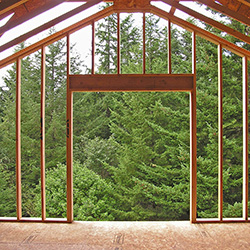 31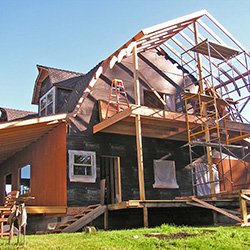 32
33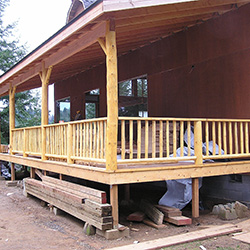 34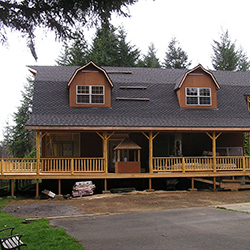 35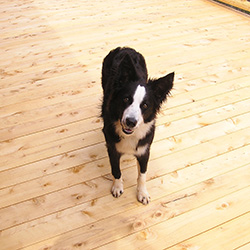 36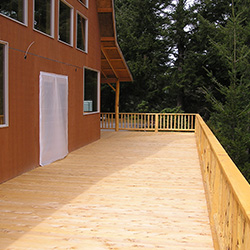 37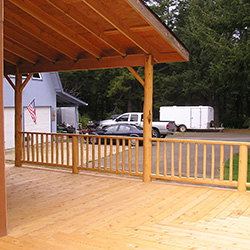 Please hold on while we load everything up...
(This may take a minute if there are a lot of photos in the series)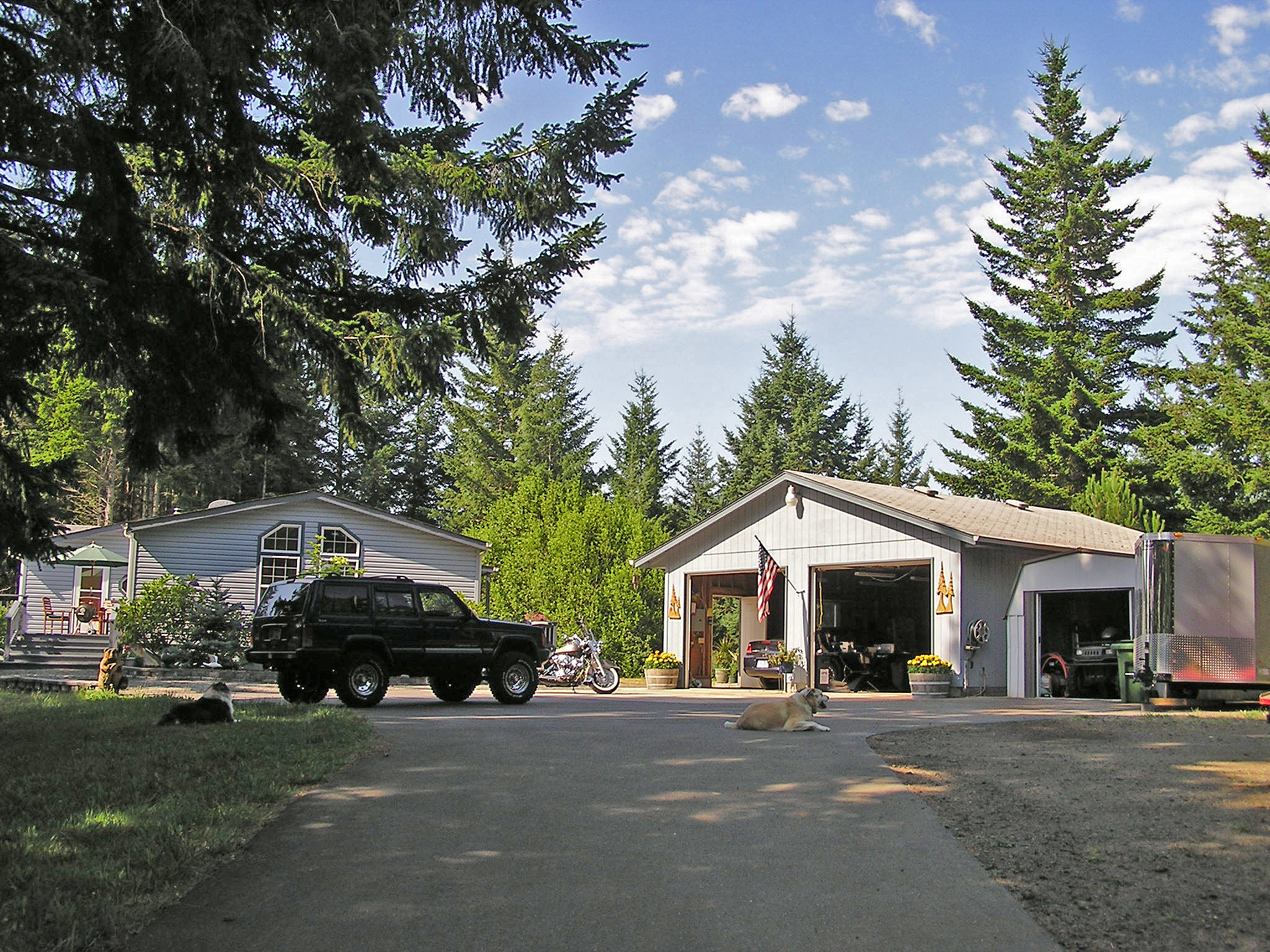 So the sign said, "Cool Place for Sale!!" It was actually a pretty nice "triple-wide" as manufactured homes go (aka "Man-Home")....with a detached garage that I already had big plans for. (no pun intended) But the 6 acre forested hilltop building site, with it's absolutely awesome view, cinched the deal!! So I bought it and, after the garage remodel (see the earlier showcase feature), I decided to get rid of the "Man-Home" and build yet another Barn Home. But this one was gonna be extra special! I planned to use everything I've learned in my forty years of designing and building these structures (1976-2016) to put this one over the top! Hey, I'm kickin' 70....I don't know how many more of these things I've got in me!!

(This is the first of a three-part Showcase series! Don't miss the Interior and the Exterior when you're done with this one.)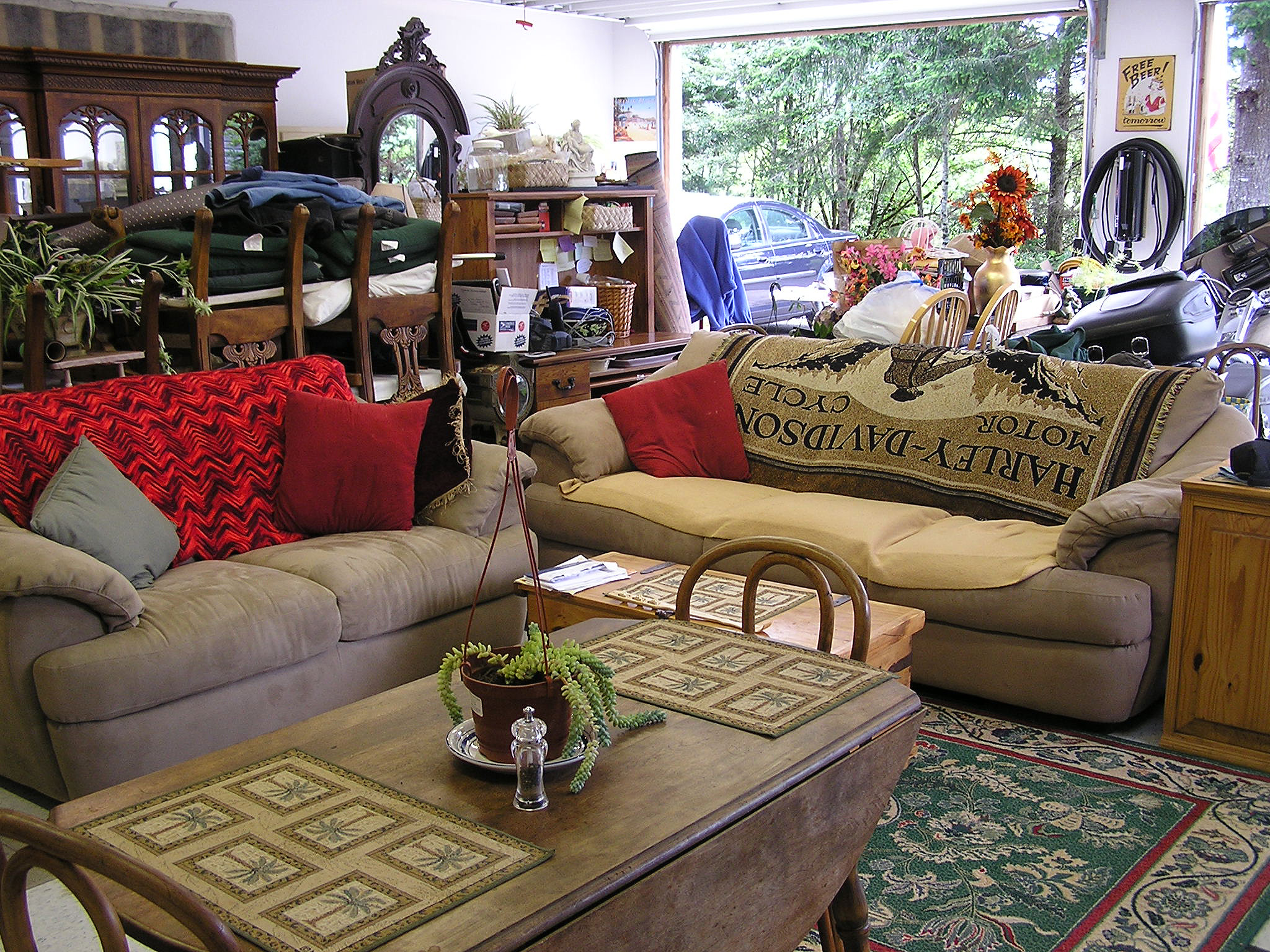 So, we moved all of our stuff out of the house and into the garage. (....been there before!) It's amazing how tight you can pack that stuff....and it's equally amazing how much of it you need after you do such a good job packing it away!! We scratched out a 12x15 space in the corner of the shop for a cozy little living room complete with Harley parking....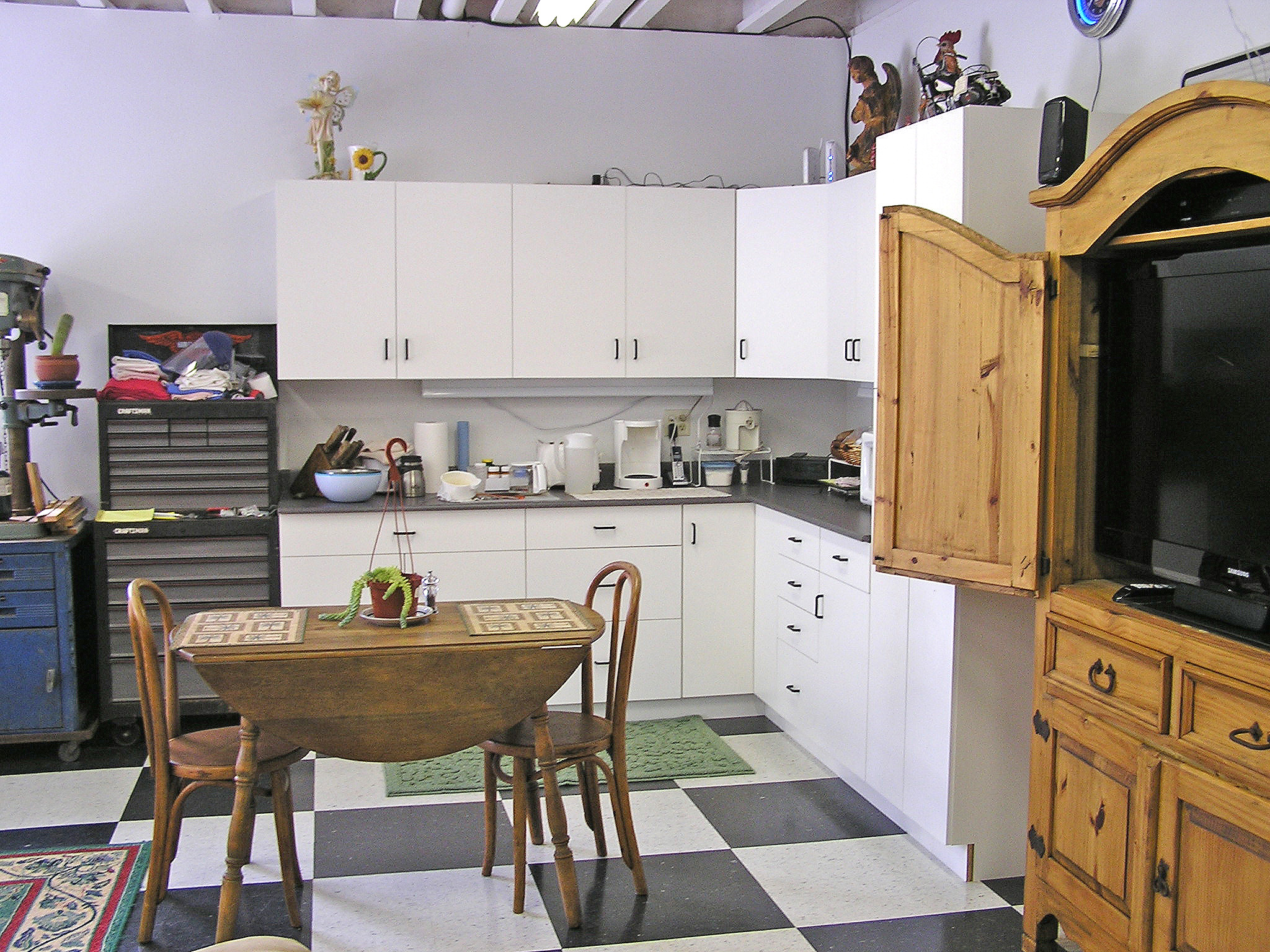 ....and a compact kitchen/dinette fully equipped with a hotplate, microwave oven, plenty of cabinet space and, of course, what modern kitchen would be complete without a drill press!!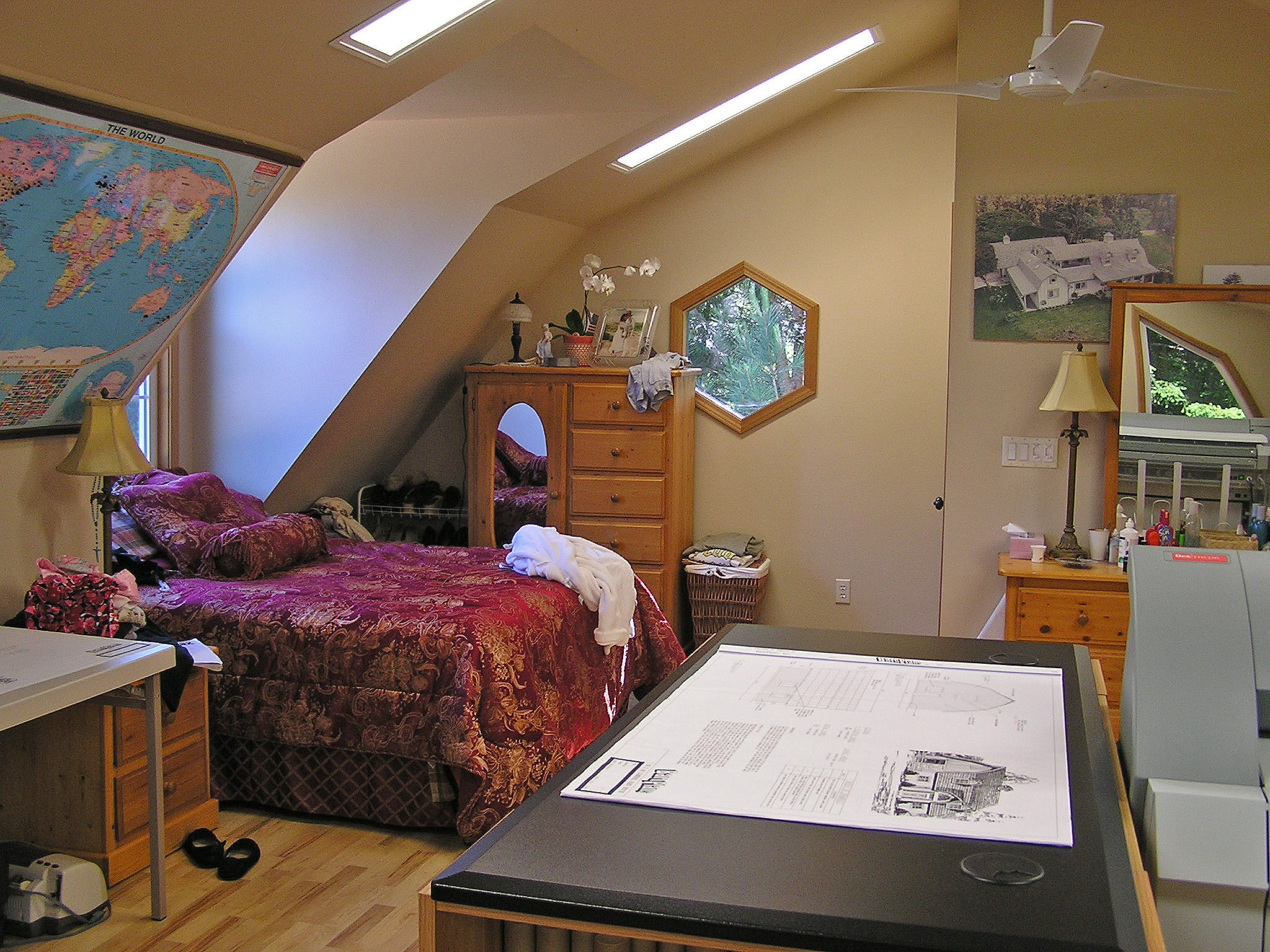 We made the sleeping arrangements upstairs in the office. The queen size bed fit comfortably in one of the 6' dormer windows.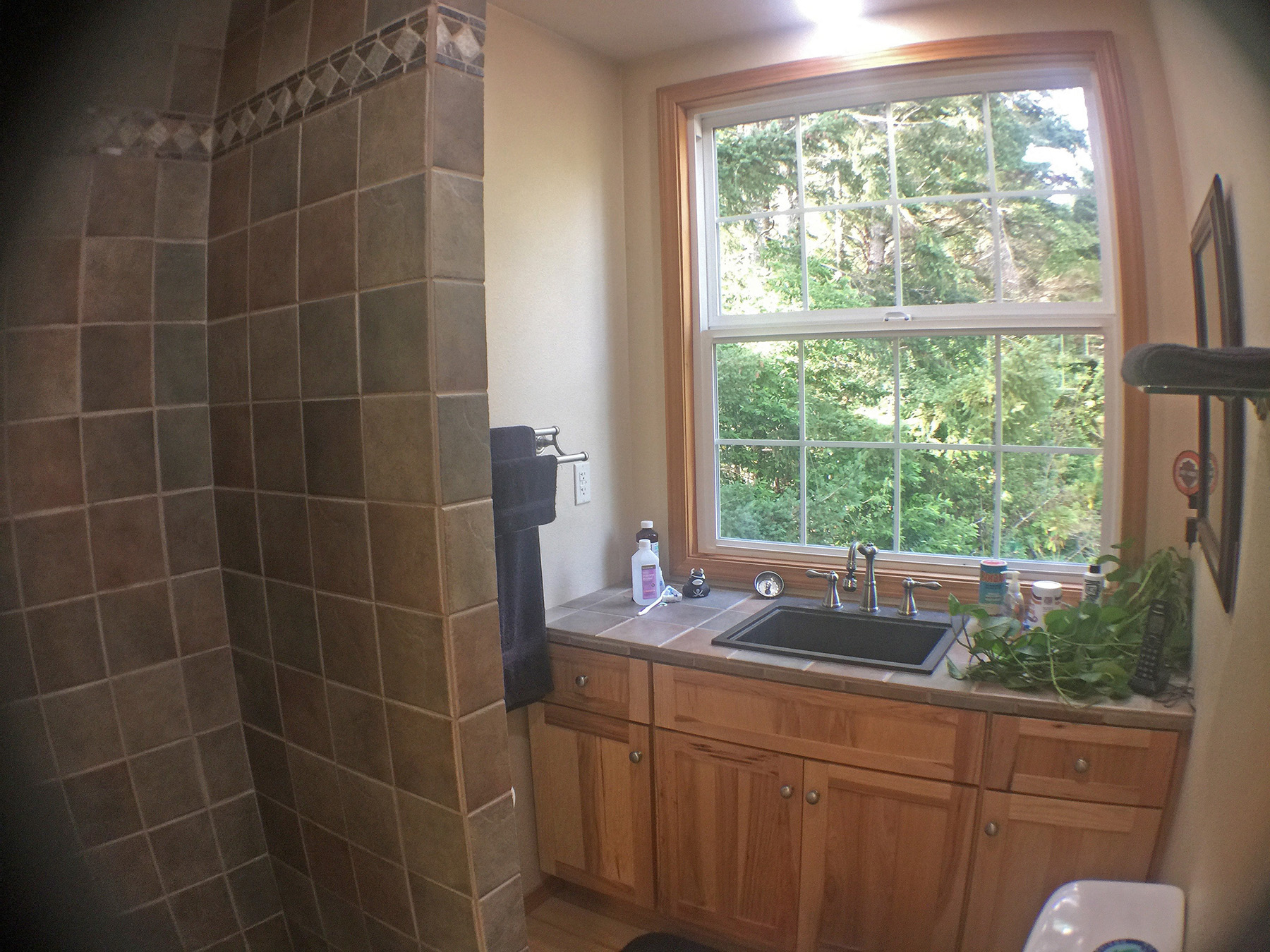 Not that I planned this whole thing from the start, but I did manage to squeeze a nice little bathroom with a shower into another of the 6' dormers while we were doing the garage remodel, just in case we needed to live in the garage while I built another Barn House!!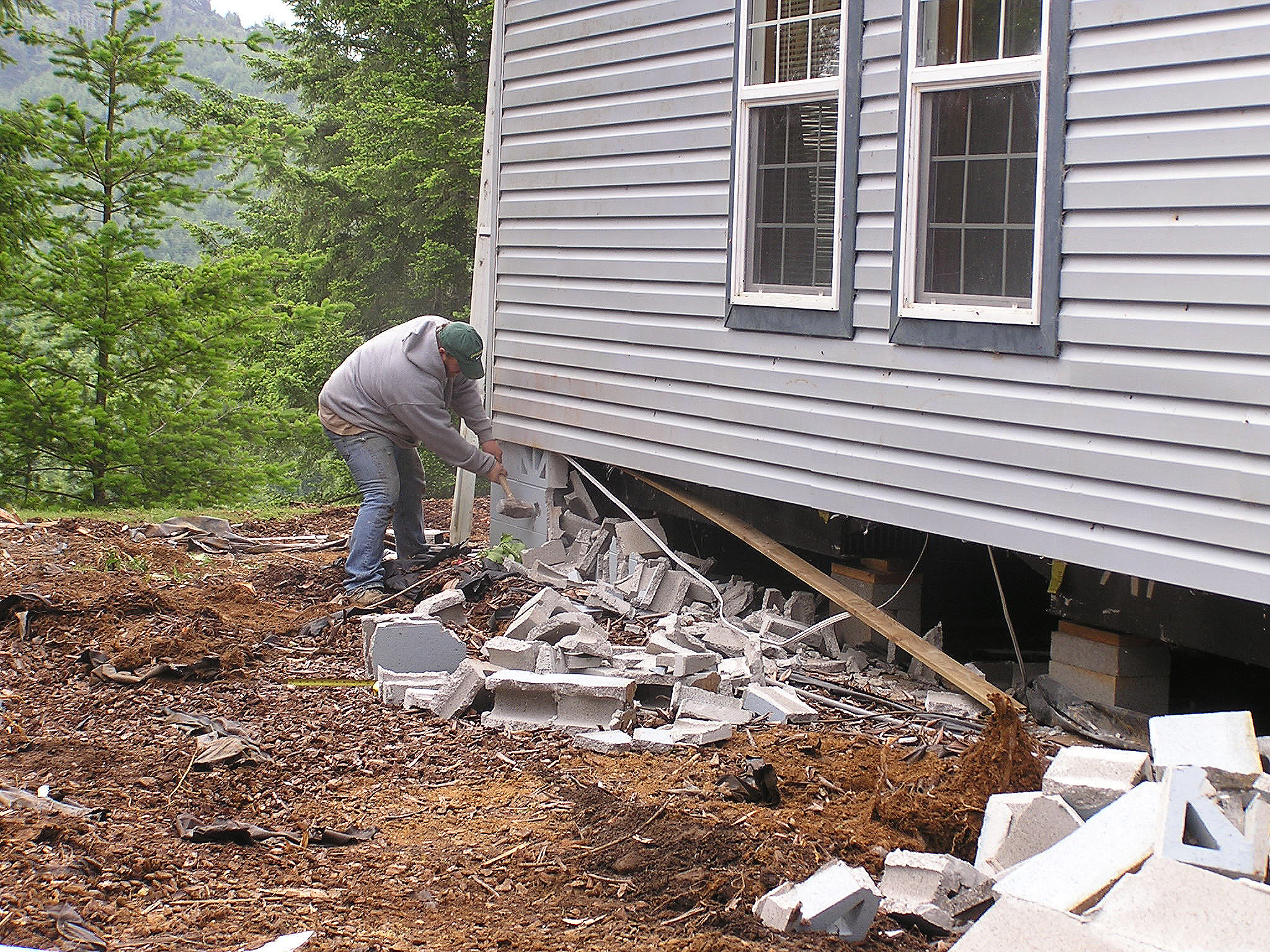 So, how do you make a 2700 sq/ft manufactured home go away!? Well, basically, you unplug it, put the wheels back under it and haul it off....so that's what we did. We literally knocked the foundation out from under it.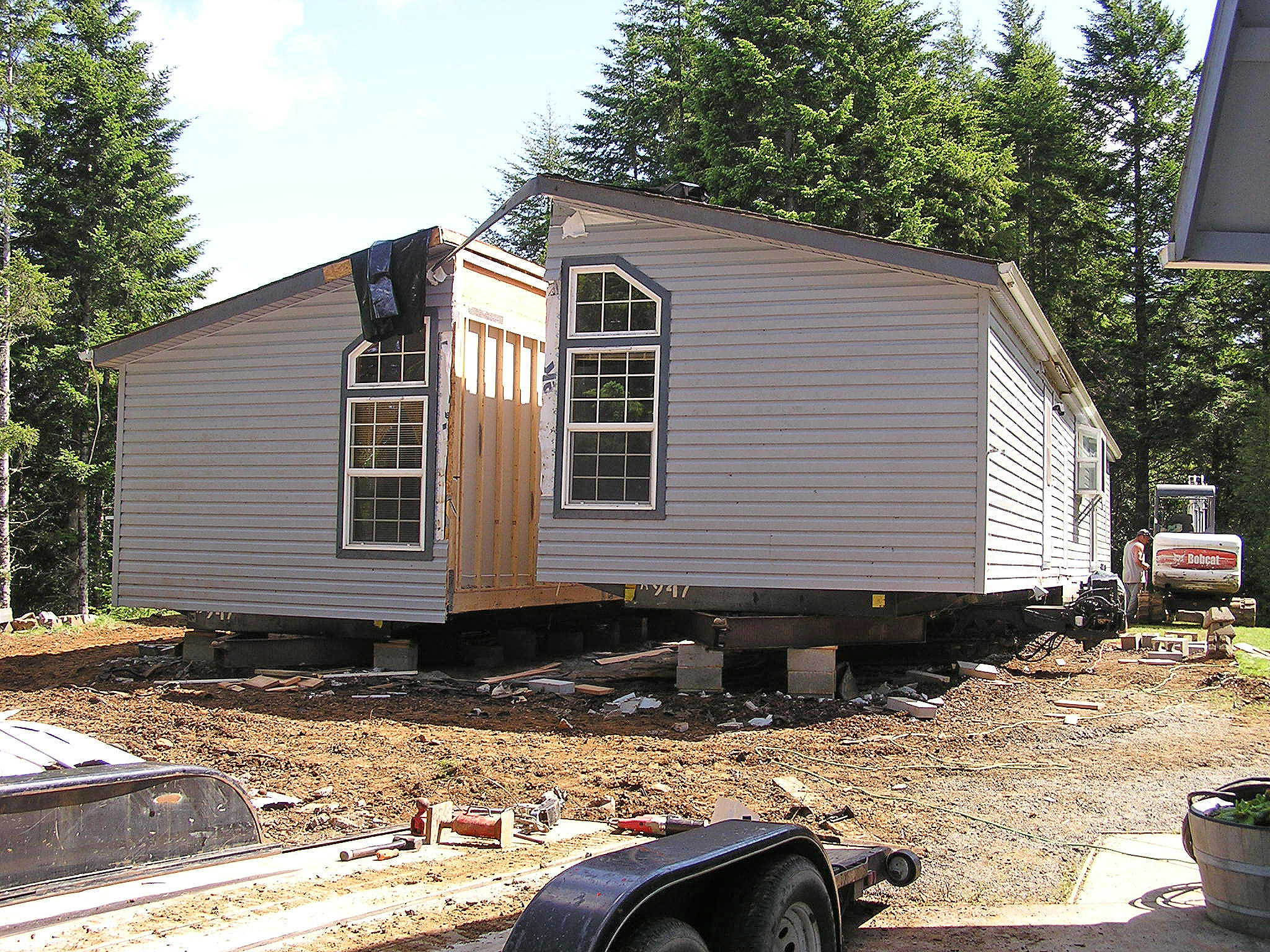 We disconnected the power, water and waste lines, split it in half and jacked it up.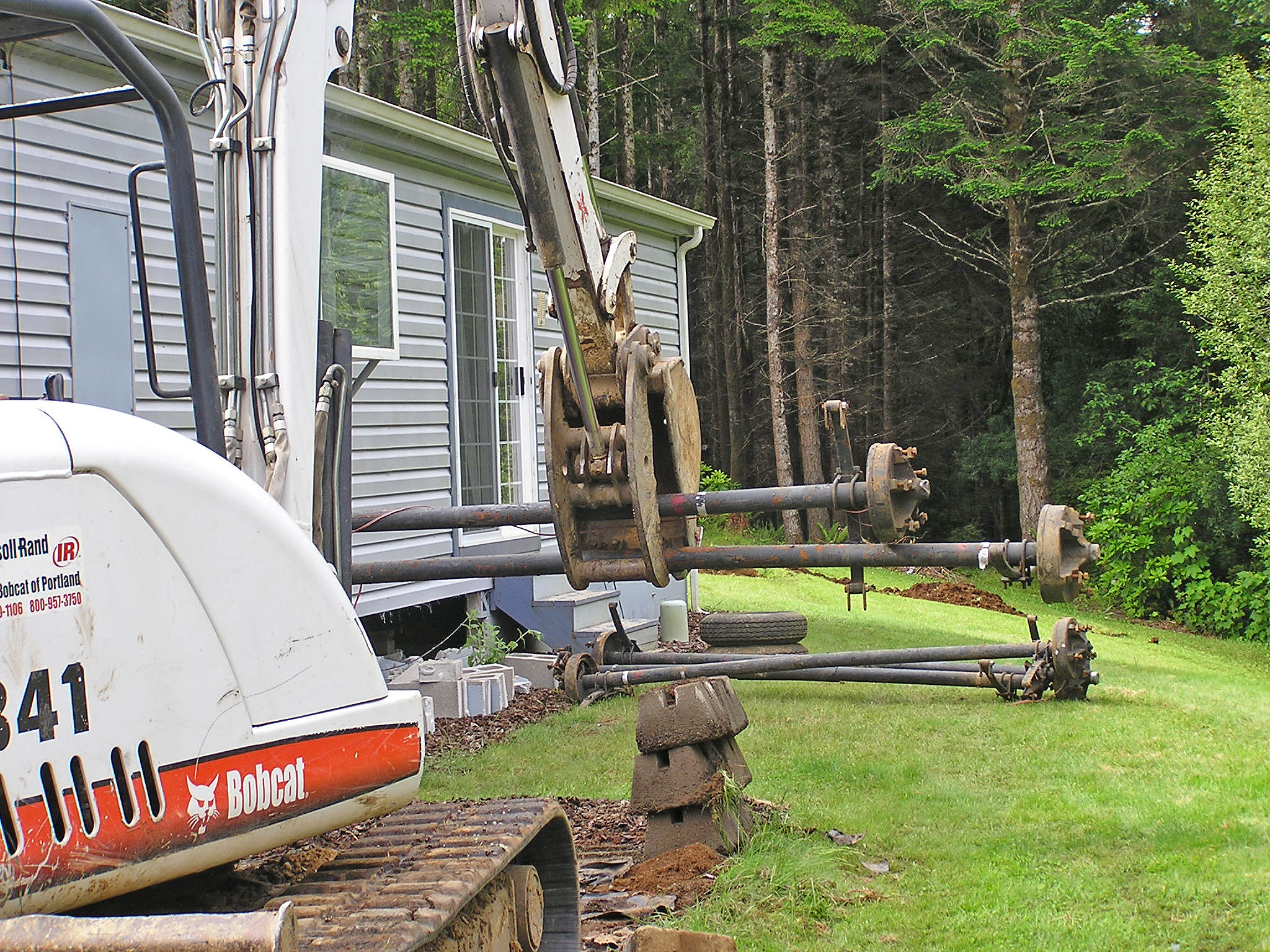 Then we re-attached the springs and axles to the home's steel frame, mounted the tires, installed the tongue with a standard heavy duty tow hitch and "Voila"....it's a trailer again!!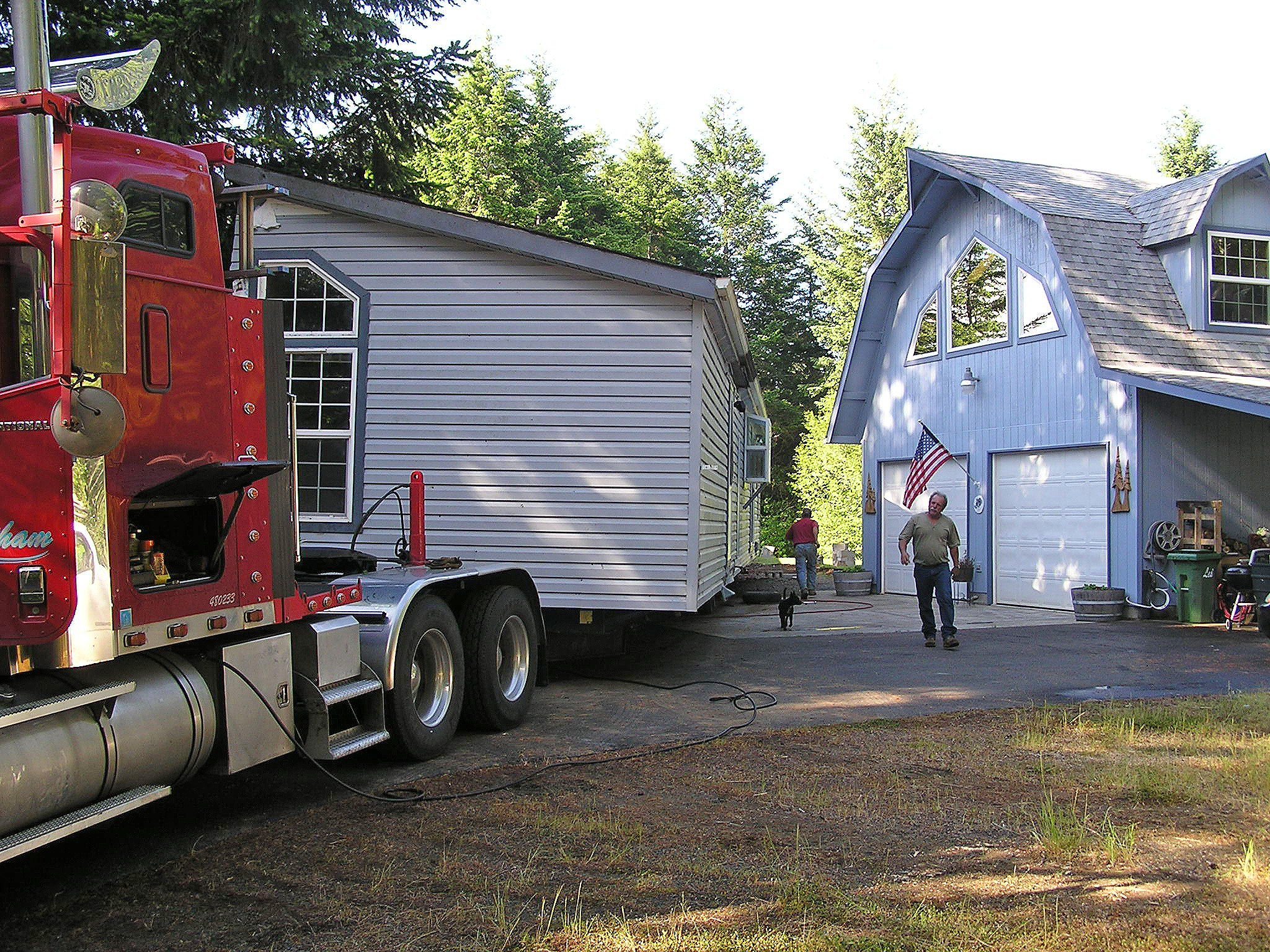 But not just your average, everyday trailer. This thing's 13'-6" wide, 13' high and 74' long!! Man-Homes and mobile homes are big here in Oregon so we called the man who moves most of them....Mike Statham, Mobile Home Mover. Good shot of the recently converted garage, too.
Mike hooked up all of his gadgets and doo-dads to make the beast road-worthy and proceeded to coax all three sections down our outrageously steep and serpentine driveway and haul them to a temporary storage facility in town. I later sold it back to the guy I originally bought it from who made me an offer I couldn't refuse....he REALLY wanted it back!
So, that's how you make a 2700 sq/ft manufactured home go away. This brings to mind a little story about the difference between the terms dedication and committment?? A chicken and a pig decide to open a restaurant. They will call the restaurant "Eggs & Bacon". The chicken is dedicated....the pig is committed. Can you say, "Committed"?
Well, with commitment acknowledged, my helper, Harold, and I didn't waste ANY time! We laid out, dug, formed and poured the footings according to the county's specs....kinda weird....16" wide by 8" deep. But Hey, if that's what they want....that's what they get!! We oriented the 32x44 barn with the gable ends facing precisely East/West.
The block mason showed up with his crew right at 8 AM, just like he said. They started setting up the corners and doing their layout. At about 9:30 I told him I had to run into town for a couple of hours but I'd be back in time to get some progress shots of the job. Well, I got back right at noon, they were gone without a trace and this is what they had to show for a morning's work....a finished crawlspace foundation! Unbelievable!!
We built the midspan and sidewall foundation supports and installed the #1 grade 11 7/8" x 32' Boise-Cascade BCI's and rim-joist. We had one joist left over....more about that guy later!
We sheeted the floor with 3/4" T&G OSB, glued and ring-shanked, and "roughed-in" the framework for the 12' x 44' front deck.
Next was exterior wall layout and framing. There's an inclosed 12' Shed Roof on the back side with book-matched guest rooms with their own full bath and an open 12' Shed Roof deck entry on the front side. We temporarily laid some of the OSB over the deck portion just to make it easier to get around.
We wanted to get all of the exterior and load bearing walls stood up so we could get the loft up and start building trusses....so that's what we did!! We framed the 32' x 44' walls of the 'barn' portion 11' tall....it gives the whole structure a more imposing look. A lot of the final door and window placement decisions were made during wall framing, as well. It's way easier to make final decisions when you can actually see it!
The loft is up and we can finally get to the fun part....building those trusses! After doing a "test fit", laying out the "jig" and cutting all the truss chords and 1/2" OSB gussets we start banging trusses together with 6 penny ring-shank gun nails and "Beats The Nail" construction adhesive. If you ever have to tear off a gusset, don't count on THAT stuff letting go for you!!
Run out of room on the loft....stack 'em down on the deck!
Just like, "He who dies with the most toys, wins"....."He who uses the best tools, also wins!" The outfit I buy all of my materials from hauls their stuff on a nice little 3 axle flatbed with a hydraulic crane. They charge 50 bucks an hour to use it....we had the trusses up in an hour and a half. Well worth a hundred bucks....Nice tool!!
Trusses are up and braced. We've built the falsework to temporarily support the 4x8 carrier beam for the Shed Roof until we install the log posts and railing for the front porch. 2x8x12' rafters rest on the carrier beam and the top plate of the front wall, nailed off to the sides of the trusses.
5/8" CDX plywood is used for the roof sheeting.
30# roofing felt is applied and a portion of the 5/8" rough sawn "Breckenridge" plywood siding is installed for stability. AND we have temporary front stairs....how civilized!!
This is the ballsy part....cutting that first great big hole in your brand new roof for the Dormer Window!! No biggie....the plans cover all that!
The 8' dormer trusses are, no doubt, smaller and a little different design but they go together the same way. Just find any empty corner and go for it.
We're doing four 8' dormers....two on each side, so we'll need sixteen trusses. Believe it or not, these little trusses are engineered and stamped for the same 60 pound snow load as the roof trusses!
Two of the 8' Dormer Windows are roughed-in, three of the log posts are installed and the roof's finished with Owens/Corning "WoodCrest" mesquite shingles. They say their roof carries a lifetime warrantee, but when you're as old as me that promise loses a lot of it's Pizazz!
We gotta get this thing dried-in before our Pacific Northwest rainy season gets here, so we need to concentrate on the two gable end walls.
I designed a "Window Wall" for the East end to take advantage of the sunrise and moonrise which occurs directly within the window's perspective. Not to mention the beautiful view of the valley below.
Upstairs, in what will be the master Suite, the West end gets framed for a set of 6' wide french doors to access the Second Floor Covered Deck with it's own wooded sunset exposure.
Doors and windows go in as we start framing the West end deck complex. We modified the roof of the Second Floor Covered Deck a little. We had to widen the lower deck to fit our interior floor plan so, consequently, the upper deck and roof had to be widened a little, as well. We "dog-eared" the eaves for some extra protection from the weather....I like the look!!
Where do you stop!?!? The log "accent" idea turned into log functionality as we worked our way around the house. The log post are definitely structural....all Port Orford cedar. The one up in the center is 16' tall! Simpson ties all around!!
We treated the front and East end decks the same way....log post and railing around the whole thing.
It's really starting to look like something, now!! We'll see more about that Cupola later.
All together, 1700 sq/ft of deck.... all genuine, custom milled, kiln dried #2 Port Orford cedar 2x6 all screwed in place from underneath! Tricky and time consuming but no ugly holes in the surface of your beautiful new deck!!
#2 Port Orford is my favorite for decks....it's got all those lovely, tight knots and grain irregularities that give it so much character! Well, we're gonna wrap it up outside and head inside for a while!

(This is the first of a three-part Showcase series! Now that you're done with this one, check out the Interior and the Exterior.)
Copyright © 1997 - 2023 BarnPlans, Inc. All rights reserved.
BarnPlans™ and the BarnPlans™ logo are Registered Trademarks
BarnPlans Engineered Truss© design.