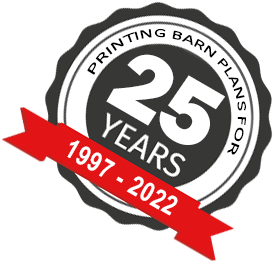 But not JUST Barn Plans!!
We still offer you a line of simple, concise and easy to read blueprints designed with the owner/builder in mind. Go ahead and have a look around. Bring your imagination with you! We think you'll like what you see.
Clear, precise AutoCAD drawn blueprints which reflect over 40 years of building, design and drafting experience. We offer eight sizes of our two story Gambrel Barn design in 4' width increments from 8 to 36 feet and lengths from 12 to 60 feet, or longer! The plans range from an attractive two story Gambrel Horse Barn, to a two story Gambrel Garage/Shop, to a beautiful two story Gambrel Barn Home with up to 4320 square feet, or more, of total floor space, all with our unique engineered, clear-span gambrel truss design. We give you the plans for the basic barn shell with a loft or full second floor. From there, you set-up that garage/workshop you've always wanted! You put stalls and storage in your horse barn where you want them! You create the floor plan for your new two story Gambrel Barn Home to fit your family and your life-style exactly. Once you have the basic two story Gambrel Barn Shell, the possibilities are only limited by your imagination!
I review plans for construction projects on a daily basis and because of that I was somewhat hesitant about ordering plans over the internet. I have to tell you that I am very impressed with the amount of detail included in the drawings.
Wes Spiller, Winfield, AL
Thanks for the great plans. Our barn is the envy of everyone who sees it. It was a blast to build....now comes the fun of using it.
Tim Buchanan, Elbert, CO
I can't tell you how much I love driving around the corner and seeing that shot of my house and barn together....man, it looks great! It truly is a dream house and shop set up. I'm so thrilled that I found your website, bought your plans, and got to know you.
Andy Jenkins, Ellensburg, WA
AWESOME!! They just put up the first truss and it fit perfectly. The guys are building them fast & stacking them up!! I cannot even find the words to describe how cool it is! The contractor and the crew are impressed. You are to be commended for this fantastic product.
Robin Davis, Raymond, WA
Man I sure am having fun building this Mini barn!! I have all of the trusses up. Will attach pix of them. Just wanted to tell you how much fun I am having!!!!!!
Dan Allen, Camas, WA
We have weathered 2 hurricanes, a tropical storm, and an earthquake since moving into our Barn House. Putting that engineered roof on a genuine BarnPlans, Inc. Barn House is the best decision we ever made! Thanks again for all the engineering that went into the design.
Kevin Morgan, Fayetteville, GA
Submitted the order today for the plans. Your web site was very helpful. Especially the showcase portion. It showed several modifications that fit what I wanted. Great job!
Jim Rashford, New Windsor, NY
Thank you for giving me the information I needed to make my decision to buy your plans. I did a lot of window shopping before making my choice and out of all the plans I've seen yours is the most beautiful and practical.
Shane Bird, Vancouver, WA
You sure are thorough with your support. I just contacted you yesterday and it seems I'm light years ahead of where I've been for quite some time. Thank you so much.
Erik Weberg, Portland, OR
Barn plans arrived today! They look great! I'm particularly excited about the details in the truss construction. I've already put the plans through the permit department and will start building in a couple of days.
Dennis Trawick, Prattville, AL
I sat down and reviewed the plans today. They are very well done. I've been in construction for 15 years and these plans will make it very easy to build this barn house.
Terry Stewart, Magee, MS
My barn is really starting to look great! I only have the roofing to finish and then it will be more or less done. Thanks again for the plans. My builder told me that he's built 3,500 sq. ft. homes with plans half as detailed as what you provided. He was very happy and so am I.
Mark Blakeman, Nashville, TN
The trusses are UP on my 24' Garage/Shop!! Man they look fantastic!! I have had so much fun on this project. I can't say enough about your great truss plans....I love them!
Dan Allen, Camas, WA
My 20 x 30 Garage/Shop is really looking great. We only have the roof to finish and it'll be more or less done. Thanks again for the plans. My builder told me that he's built 3,500 sq. ft. homes with plans half as detailed as what you provided. He was very happy and so am I.
Mark Blakeman, Nashville, TN
I perused the plans last night and they look great. I like the simple, easy to read schematics. They're clear and concise. The amount of detail on each page will also make them easy to use. Thank you very much.
Don Santarpia, Monroe, NY
After several nights of surfing the Internet, I'm convinced that you have the best design available for a shed-sized gambrel barn. The Barn Showcase (specifically the Macler project) was very helpful in making a choice of the plans to order.
Todd Smyth, Bethesda, MD
Hi there from Canada! I have just ordered the plans for your 24x30 barn. Your barns are beautiful and I hope to finish building mine by fall! Congrats on the concept and the website….very informative. The many photos add a lot to it. Keep up the good work!
Christian Denault, Vaudreuil-Dorion, QC
I took the plans in and applied for my building permit. They were approved in 5 days and without a single red mark on them. They even commented that they were one of the nicest Garage/Shop plans that they had seen submitted to Butler County, Ohio.
Keith Borders, Middletown, Ohio
This is what I call service....getting serious and well documented answers on questions put to you on a Sunday! The word "workaholic" came to us from the USA, but you must have been the guy who invented it. Thanks a lot for the speedy service.
Guillaume Vinck, Antwerpe, Belgium
We have decided to turn our Garage/Shop into our Barn Home and add the Covered Deck, Shed Roof and Dormer Windows. The original garage is nearly complete and I am loving every minute of it. Thanks for the great plans.
Terry Boyink, Wayland, MI
I've been studying my plans and I am impressed with the quality and the amount of information. I've been an estimator and construction manager for over 30 years now and I can tell you that the plans are well worth the money.
Thomas Ussery, Corpus Christi, TX
Barns
---
Accessories
---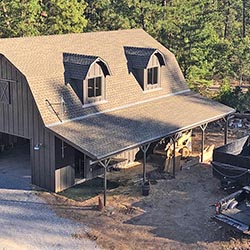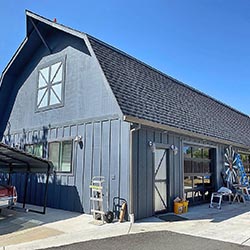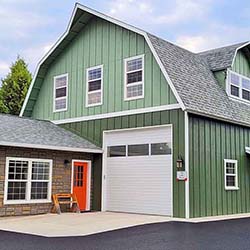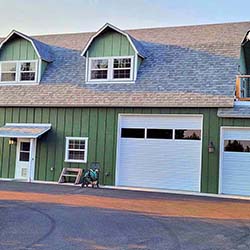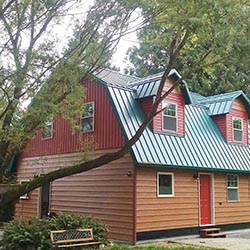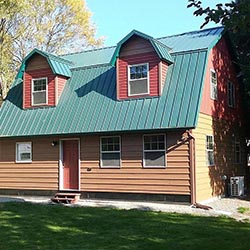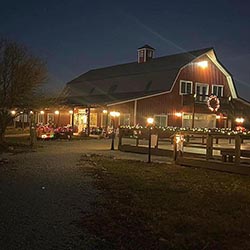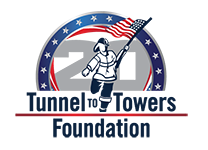 A portion of all sales goes to
Tunnel to Towers
.
BarnPlans, Inc. is a proud sponsor.

A portion of all sales goes to
The Wounded Warrior Project
.
BarnPlans, Inc. is an "Advance Guard" sponsor.
Copyright © 1997 - 2023 BarnPlans, Inc. All rights reserved.
BarnPlans™ and the BarnPlans™ logo are Registered Trademarks
BarnPlans Engineered Truss© design.